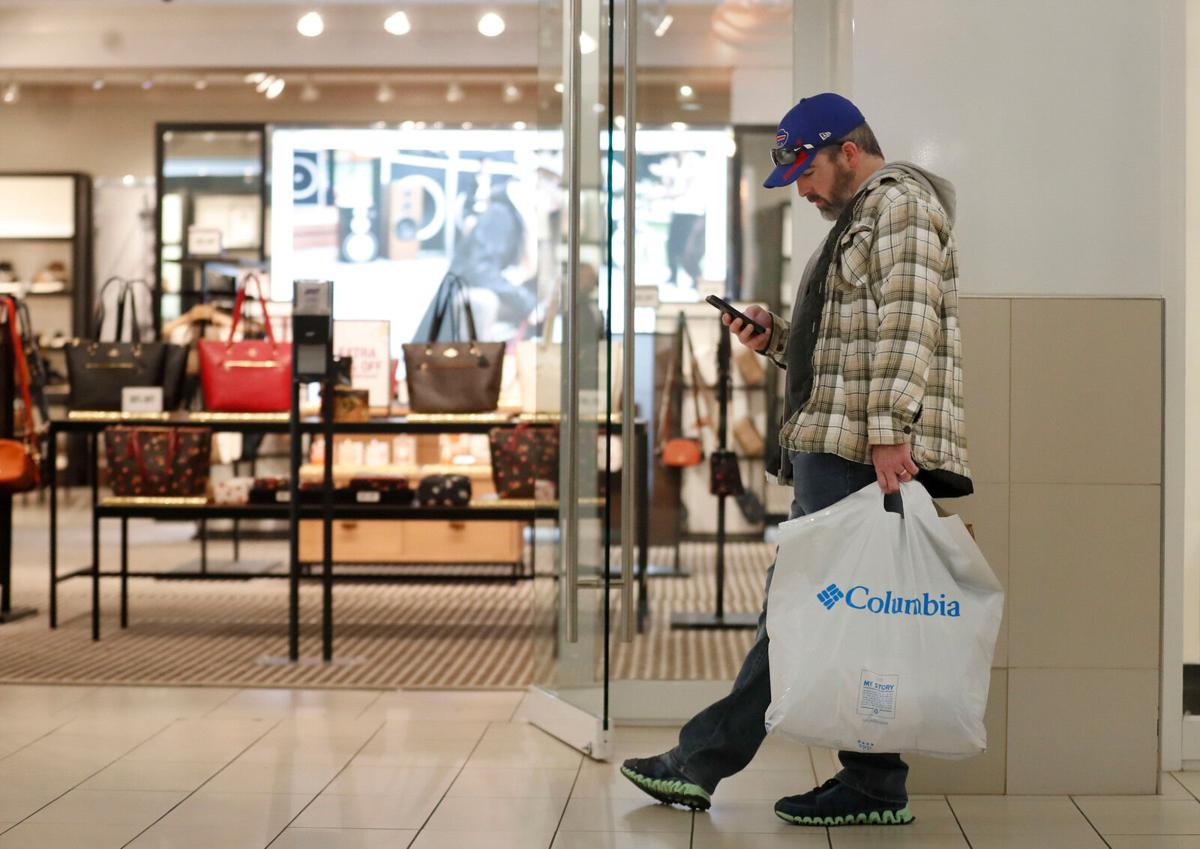 Kelly Mann of Gasport is not about to let bare shelves ruin her 13-year-old daughter's Christmas. In September, when she saw reports that a backlog of cargo ships threatened to choke the supply chain, she got to work.
"When they first started talking about supply chain issues, I started looking at a few things and sale prices," she said. "I started looking at what was on Amazon and what was on the flash sales."
She bought two must-have presents right away – one for her daughter and one for her sister.
The strategy has paid off before. She watches the news closely and was able to stock up on toilet paper before it sold out at the beginning of the Covid-19 outbreak.
"If Covid has taught us anything, it is this: I will take you down for the last package of Charmin just as fast as our parents would have taken down their neighbor for a Cabbage Patch doll on Black Friday in 1985," she joked.
It started with toilet paper. Then it was cars. Now, the bottleneck at shipping ports has put electronics, toys and clothing in short supply. It has some shoppers on edge, worried they may not find what they need for Christmas.
Covid-19 hit Asian and European manufacturers hard, and sick or quarantined workers caused some factories to shut down. Expecting a dip in demand, shipping companies cut back. That proved to be a mistake as homebound shoppers hit the web and demand rose.
Retail sales have remained strong despite the pandemic, and the increased demand has strained the supply. Consumers spent less during the uncertain days early in the pandemic, which allowed them to build up savings. Stimulus programs also kept people spending – some with padded unemployment checks or substantial child tax credits. Spending didn't let up when the U.S. economy reopened or when supplemental unemployment payments ended.
Consumers began fearing what might happen during the holiday season – when retail spending spikes – and many began shopping early.
Indeed, many of the shoppers who got to stores early on Black Friday this year were there in search of hard-to-find gaming consoles, which are scarce because of the chip shortage.
They included Catherine Barr of Amherst, who was the second person in line at the Amherst Target shortly after 6 a.m. Friday, seeking an XBox Series X for her boyfriend.
"I've been trying to get one for a year," she said.
Oscar Macias of Tonawanda was also at the Amherst Target looking for an XBox, which he hoped to resell. The low supply and high demand could mean a good payout.
"It's pretty much like a barren wasteland," he said.
Karen Dunlap of Williamsville started shopping more than a month ago.
"News outlets were talking about shortages due to the freighters sitting in the middle of the ocean," she said. "That was one of the reasons I shopped locally."
It also prompted her to make homemade gifts, including "goodies" such as peppermint bark and popcorn mixes.
But retailers insist they are ready for Christmas shoppers.
As of last week, Target had 17.7% more inventory than it did at the same time last year – exceeding its 13.2% sales growth, according to the Wall Street Journal. Walmart was well-stocked, too, with an 11.5% increase in inventory for the year, exceeding its 9.3% increase in sales. Home Depot – which was mobbed last year with quarantined consumers doing home improvement projects – grew its inventory by three times that of sales.
Still, there is not much of a cushion if demand exceeds production and imports.
Of course, availability is going to depend on whether shoppers are looking for clothing or computers.
Retailer inventories of appliances, cell phones, televisions and other consumer electronics are expected to stay low as the global microchip shortage continues. Best Buy's stock price fell earlier this week after announcing its holiday sales would likely be weaker than expected due to supply constraints.
One thing that could ease that tight market: Higher prices. If prices of consumer electronics continue to rise, it will likely slow demand for them as it has done in the past.
The supply of products that don't rely on microchips should be "broadly sufficient" to meet holiday demands, according to a recent report from Goldman Sachs.
Of course, the rate of production doesn't mean much unless the ships and warehouses get unloaded onto trucks and the goods get delivered throughout the country.
Transport times from China increased by 45% in 2021, according to the Goldman Sachs report. That translates to 23 extra days in transit. Competition for cargo ships pushed prices 10 times higher than they were at this time last year.
And while there is much talk of a truck driver shortage, it is turnover that is the problem. There are 15% more truckers working in the industry today than there were 10 years ago, according to the Bureau of Labor Statistics. But as working conditions and pay have worsened, turnover has reached 92%, according to the American Trucking Associations, and that's better than it was in 2019.
To ease the logistical logjam, the National Retail Federation has urged trucking companies and others throughout the domestic side of the supply chain to hire more workers at better pay. Last month, Walmart said it would do that, along with chartering ships, rerouting shipments and promoting thousands of supply chain workers.
Amid the upheaval, Kelly Haynes of Kenmore is calm. She is taking a more leisurely approach to Christmas shopping and unworried about supply chain problems.
"But I also don't have little kids. Mine are old enough to understand that this year will be different for many reasons," she said.
Source: buffalonews.com