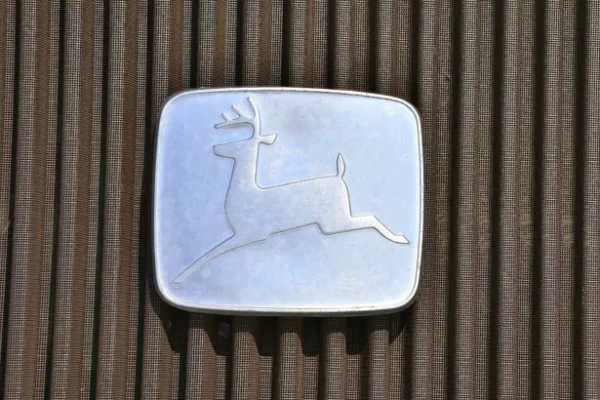 Deere & Company shares rose over 3% in pre-market trading on Wednesday after the world's largest maker of farm equipment reported better-than-expected earnings in the fiscal fourth quarter and beat analysts' consensus of 2021 earnings forecasts.
In the quarter to Oct. 31, net income rose 69% to $1.28 billion, or $4.12 per share, beating the Wall Street expectations of $3.90. However, Deere's equipment sales were slightly below expectations at $10.28 billion. The company also forecast $6.5 billion to $7 billion in earnings for 2021, higher than the market consensus estimates of $6.72 billion at the midpoint of the range, according to Reuters.
The agricultural, construction and forestry equipment manufacturer said its worldwide net sales and revenues increased 16% to $11.3 billion, for the fourth quarter of fiscal 2021 and rose 24% to $44.0 billion for the full year.
Following this, Deere shares rose over 3% to $360.33 in pre-market trading on Wednesday.
"Looking ahead, we expect demand for farm and construction equipment to continue benefiting from positive fundamentals, including favourable crop prices, economic growth, and increased investment in infrastructure," said John C. May, chairman and chief executive officer.
"At the same time, we anticipate supply-chain pressures will continue to pose challenges in our industries. We are working closely with our suppliers to address these issues and ensure that our customers can deliver essential food and infrastructure more profitably and sustainably."
"Deere (DE) FY 4Q21 EPS of $4.12 vs. Cons of $3.98 and Jef at $3.35. Sales and margins were slightly below the street but beat our numbers (we recently cut to account for the strike, but most analysts had not). Higher other expense appears to account for the beat vs consensus, but DE weathered the strike with minimal impact. The mid-point of F22outlook of $6.75bn in Net Income (~$21.50-21.85 implied EPS depending on share repo) compares to Consensus of $21.65 in EPS," noted Stephen Volkmann, equity analyst at Jefferies.
Deere Stock Price Forecast
Seven analysts who offered stock ratings for Deere in the last three months forecast the average price in 12 months of $409.14 with a high forecast of $450.00 and a low forecast of $354.00.
The average price target represents a 17.14% change from the last price of $349.28. From those seven analysts, four rated "Buy", three rated "Hold" while none rated "Sell", according to Tipranks.
Morgan Stanley gave the base target price of $442 with a high of $620 under a bull scenario and $235 under the worst-case scenario. The firm gave an "Overweight" rating on the farm equipment maker's stock.
"Deere (DE) is one of the highest quality, most defensive names within the broader Machinery universe, given a historically lower cyclicality of Ag Equipment and history of strong management execution. FY21 should mark a tangible acceleration in the NA large ag replacement cycle, as commodity tailwinds are complemented by moderating trade headwinds and improving farmer sentiment," noted Courtney Yakavonis, equity analyst at Morgan Stanley.
"With mgmt continuing to execute against its 15% mid-cycle operating margin target, we see continued momentum in DE's margin improvement narrative – representing one of the most attractive idiosyncratic margin improvement narratives in the broader Machinery group."
Several other analysts have also updated their stock outlook. Citigroup cut the price target to $400 from $415. Deutsche Bank lowered the target price to $375 from $383. Evercore ISI slashed the target price to $354 from $470.
Technical analysis suggests it is good to sell as 100-day Moving Average, and 100-200-day MACD Oscillator signals a strong selling opportunity.
Check out FX Empire's earnings calendar
Source: fxempire.com