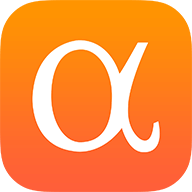 Chart Industries (GTLS +2.1%) wins a Buy rating and $86 price target as Bank of America initiates coverage, saying the company has one of the broadest product offerings across the industrial gas and energy markets.
"Further, the company is one of the few cryogenic equipment manufacturers that can offer turnkey solutions as they leverage the company's expansive and geographic diverse product offering, along with best-in-class engineering and broad service capabilities," the firm writes.
BofA believes Chart has meaningful tailwinds not only from large liquefaction projects but also from small-scale LNG, LNG vehicle fueling stations, over-the-road, and HLNG tanks as liquefied natural gas further penetrates mainstream economies.
Despite 20%plus compound annual growth rate earnings per share growth, growing aftermarket service mix, significant energy transition exposure and top quartile free cash flow conversion, the shares trade at a discount to peers, a gap BofA thinks will close "as investors realize this is not your old Chart."
Source: seekingalpha.com