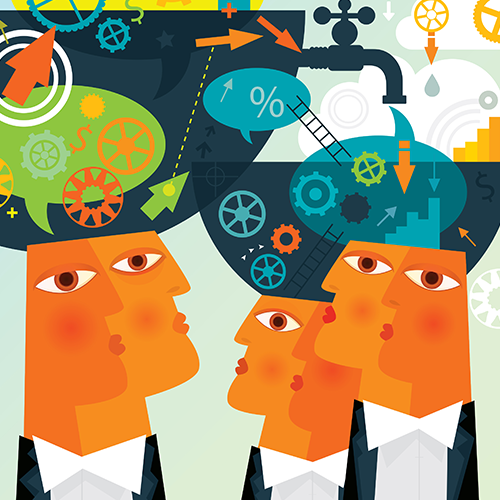 The Wells Fargo Innovation Incubator (IN2), a technology incubator and platform funded by the Wells Fargo Foundation and co-administered by the U.S. Department of Energy's National Renewable Energy Laboratory (NREL), has selected six new participating startups focused on agriculture technology solutions to join the program.
The new companies represent IN2's seventh cohort and share a focus on developing technologies that support the agricultural sector while reducing environmental impact. Agtech investing has shown great promise even with current economic uncertainties. A recent market analysis predicts investment dollars to reach $6.9 billion this year, doubling since $3.4 billion in 2017. The IN2 program expanded its focus to agtech in 2018 to address the growing impact of the agricultural sector on carbon emissions.
"On average, agriculture accounts for nearly 13% of global carbon emissions," said Ramsay Huntley, sustainable finance strategist at Wells Fargo. "IN2 is uniquely positioned to reduce the environmental impact of food production by validating promising, early-stage, sustainable agriculture technologies and accelerating their respective paths to commercialization."
The selected startups will conduct research and development activities at the Donald Danforth Plant Science Center in St. Louis, a program partner and the world's largest independent plant science institute. The program provides each company up to $250,000 in technical assistance with the opportunity for follow-on funding, and access to state-of-the-art expertise and resources from the Danforth Center, Wells Fargo, NREL and other IN2 partners.
"The companies selected for Cohort 7 provide a window into the next chapter of agriculture. Their technologies are focused on optimizing efficiencies and scaling sustainable agricultural practices in order to feed a growing global population," said Trish Cozart, IN2 program manager at NREL. "Our partners at Danforth are at the intersection of science, innovation and commercialization, and we're pleased to connect their deep domain expertise and robust research capabilities with sustainable startup innovations."
The selected companies include:
The latest additions to the IN2 portfolio were first nominated by a nationwide network of the program's Channel Partners, which include more than 60 cleantech and agtech business incubators, accelerators, universities and industry experts—before undergoing in-depth review by Wells Fargo, the Danforth Center, and IN2's expert industry advisory board.
With the addition of these six companies, IN2's total portfolio now includes 46 startups. Since joining the IN2 program, portfolio companies have raised $313 million in external follow-on funding — equivalent to an average of more than $28 for every $1 awarded by the incubator.
Source: monitordaily.com