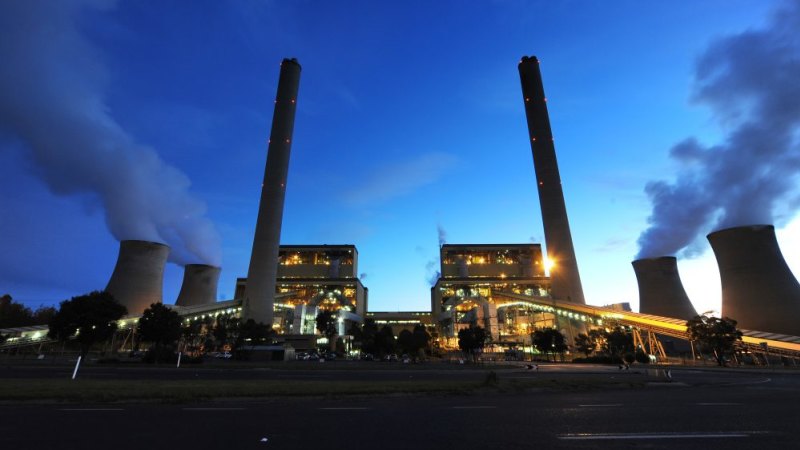 For this reason Scandinavian investors had targeted it – just as this week the world's largest sovereign wealth fund, the Norwegian Government Pension Fund, dumped its stake in AGL and placed BHP "under observation" as part of its policy excluding companies dependant on thermal coal.
Loading
Exit announcements have followed from four Japanese trading houses. Two of them having sold off stakes in Australian coal mines, New Hope and Moolarben.
A bigger hit to climate recalcitrants emerged from the oil and gas sector. Shell had every pretext to delay unveiling its new policy on decarbonisation – the virus and turmoil in oil markets. Still, its investors demanded it and on April 16 Shell said it would be carbon-neutral by 2050. It would even accept responsibility for the emissions of its customers. This new corporate personality mandates a multi-decade switch to wind, solar, biofuels, battery and offsets such as avoided deforestation.
It follows similar announcements by BP in February and Total in April – the big three Europeans aligning themselves with Paris climate targets. The added sting: all three will pull out of industry lobbies that oppose climate action.
The gods of April did not relent, with two of Germany's biggest asset managers, Deka and Union Investment, endorsing coal exclusion. The zeitgeist struck even in Trump's America. On April 24, global bank Citi said it would stop providing any financial services to new thermal coal mines or expansion of existing ones; the same with coal-fired power.
Loading
Annoyed that Citi and Morgan Stanley had both ruled out Arctic drilling, Trump said they were just afraid of the "radical left"; financial commentators said fossil fuels were a losing game.
The decisions to exit coal by big financial institutions is carefully tracked by Australian energy finance analyst Tim Buckley, who says 133 globally significant financial institutions have announced their exit from coal, 10 in the past two weeks. That, he says, is "triple the run-rate of last year".
On April 17 Austria eliminated coal from its grid when it closed its last coal-fired plant. "Coal power in Austria is history," said the utility chief. "The future belongs to renewable energy."
In the same week Sweden closed its last coal-fired plant two years earlier than planned. The two countries join Belgium celebrating coal-free status.
Loading
On April 25 the Appeal Court in Holland delivered the biggest ever courtroom win for climate. It wrapped up seven years of litigation. To comply the government will have to reduce by 75 per cent the output of three coal-fired power stations, even closing one or two. The government will also tackle household heating, a stubbornly difficult sector, by putting €400 million ($A670 million) into double-glazing.
"April is the cruellest month," wrote T S Eliot, and he might have been prophesying 2020 and the pain suffered by advocates of old energy.
On the last day of the month Allianz, one of the world's biggest insurers with an astronomical investment book, said it would not invest in coal or insure it.
Coal-fired power would be verboten. It will exclude dealings with any corporate that derives more than 30 per cent of its revenue from coal (in two years to be 25 per cent). Farewell also to any partner owning infrastructure that services coal, such as ports or rail, which it now views as long-term toxic and stranded assets.
Once a huge financier of coal, Allianz confirms a massive pivot to renewables.
April is the cruellest month, breeding/Lilacs out of the dead land …
Bob Carr, a Australian former foreign affairs minister and NSW Labor premier, is a professor of climate and business at UTS.
Bob Carr is the longest-serving premier of NSW and a former foreign minister of Australia. He is Industry Professor of Climate and Business at the University of Technology Sydney.
Most Viewed in Environment
Loading
Source: smh.com.au