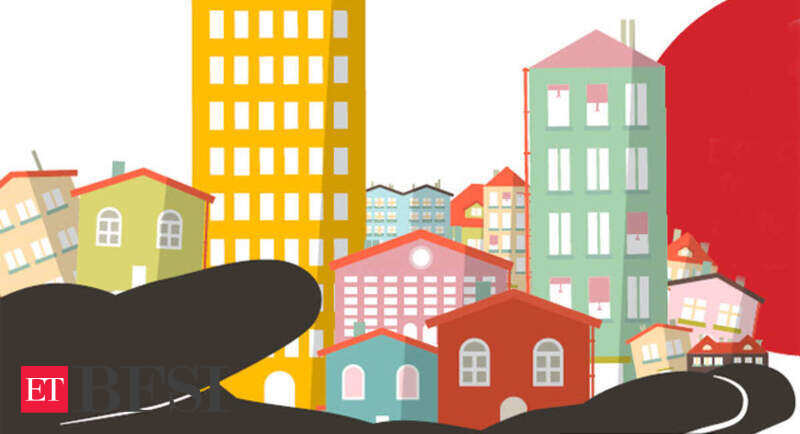 Finance Minister, Nirmala Sitharaman has given a boost to the affordable housing segment while announcing the second tranche of economic package.
She said, "We wish to give middle income groups who get only Rs 6 lakh to 18 lakh annual income so they are probably above poverty line slightly over that."
For the middle income class in that segment a credit linked subsidy scheme (CLSS) was introduced by the Government of India in May 2017. It was operationalised from 2017 but was extended only upto 31st March 2020.
FM said, "This scheme benefits lot of people who want to have simple affordable houses so this scheme which is CLSS being extended till March 2021. Over and above 3.3 lakh families benefited so far will now additionally have 2.5 lakh middle income families benefiting from the scheme."
Sitharaman adds, "By doing this we think we will be able to immediately spur job creation, immediately demand for steel, cement will improve and construction material will also go up."
Anuj Puri, Chairman – ANAROCK Property Consultants, said, "As a ripple effect of increased demand for affordable housing, it will positively push demand for raw materials like cement, steel, transport and other construction materials."
Puri added, "The government's push for affordable housing has been unmistakeable in the last six years. Its Housing for All by 2022 project has already resulted in multiple sops and incentives. As a consequence, there has been a significant increase in activity in the affordable segment over the last few years. As per ANAROCK research, there are currently 15.62 lakh under construction units across the top 7 cities, of which nearly 39% are in the affordable segment priced <INR 40 lakh budget."
"The credit-linked subsidy scheme for the middle-income group (income of INR 6 – 18 lakh per year), which is now extended up to March 2021 will lead to an investment of INR 70,000 Crore in housing. Affordable and mid segment housing formed more than 50% of the new launches in major real estate markets in the past few years." said, Ramesh Nair, CEO & Country Head, JLL
Nair adds, "The extension of this scheme coupled with attractive mortgage rates will improve consumer sentiments and boost demand for affordable and mid segment housing."
Source: bfsi.economictimes.indiatimes.com