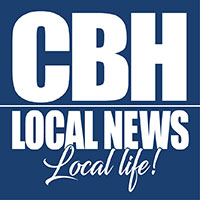 Fauci warns of 'suffering and death' if US reopens too soon
WASHINGTON (AP) — Dr. Anthony Fauci, the nation's top infectious disease expert, warned bluntly Tuesday of "really serious" consequences of suffering, death and deeper economic damage if state and local officials lift stay-at-home orders too quickly, even as President Donald Trump pushes them to act to right a free-falling economy.
Fauci's testimony before a Senate committee came as more than two dozen states have begun to lift their lockdowns as a first step toward economic recovery.
Underscoring the seriousness of the pandemic that has reached Congress and the White House, Fauci and other experts testified by video from their homes. Sen. Lamar Alexander, R-Tenn., chaired the hearing by video from the study in his cabin in Tennessee, though several members of the Health, Education, Labor and Pensions Committee did attend at the Capitol.
Fauci and other health officials stressed that pandemic danger persists, even as testing increases and work toward a vaccine and treatments continues.
More COVID-19 infections are inevitable as people again start gathering, but how prepared communities are to stamp out those sparks will determine how bad the rebound is, Fauci told the senators.
___
What you need to know today about the virus outbreak
Thousands of new coronavirus infections are being reported daily, many of them job-related, even as President Donald Trump urges people to return to work.
There are plenty of new infections outside the workplace, including in nursing homes, and among retired and unemployed people. Yet all of the 15 U.S. counties with the highest per capita infection rates between April 28 and May 5 are homes to meatpacking and poultry-processing plants or state prisons, according to data compiled by The Associated Press.
There's been a spike of new infections among construction workers in Austin, Texas, where that sector recently returned to work. Even the White House has proven vulnerable, with positive coronavirus tests for one of Trump's valets and Vice President Mike Pence's press secretary.
Here are some of AP's top stories Tuesday on the world's coronavirus pandemic. Follow APNews.com/VirusOutbreak for updates through the day and APNews.com/UnderstandingtheOutbreak for stories explaining some of its complexities.
WHAT'S HAPPENING TODAY:
___
Pelosi unveils $3T virus bill, warns inaction costs more
WASHINGTON (AP) — House Speaker Nancy Pelosi unveiled a more than $3 trillion coronavirus aid package Tuesday, a sweeping effort with $1 trillion for states and cities, "hazard pay" for essential workers and a new round of cash payments to individuals.
The House is expected to vote on the package as soon as Friday. But Senate Majority Leader Mitch McConnell has said there is no "urgency." The Senate will wait until after Memorial Day to consider options.
"We must think big, for the people, now," Pelosi said from the speaker's office at the Capitol.
"Not acting is the most expensive course," she said.
Lines drawn, the latest pandemic response from Congress will test the House and Senate — and President Donald Trump — as Washington navigates the extraordinary crisis with the nation's health and economic security at stake.
___
Why prospect of deflation could pose a threat to US economy
WASHINGTON (AP) — The economic paralysis caused by the coronavirus led in April to the steepest month-to-month fall in U.S. consumer prices since the 2008 financial crisis — a 0.8% drop that was driven by a plunge in gasoline prices.
And excluding the normally volatile categories of food and energy, so-called core prices tumbled 0.4%, the government said in its monthly report on consumer inflation. That was the sharpest such drop on records dating to 1957.
The business shutdowns, reduced travel and shrunken consumer spending that the virus has caused have likely sent the U.S. economy into a severe recession. The resulting drop in economic activity is exerting a powerful downward force on prices throughout the economy.
Tuesday's report raises the prospect of deflation, a prolonged drop in prices and wages that typically makes people and companies reluctant to spend and can prolong a recession. Not since the Great Depression of the 1930s has deflation posed a serious economic threat in the United States.
"If deflation becomes embedded in the economy, it can be difficult to uproot," said Gus Faucher, chief economist at PNC Financial Services.
___
US choir outbreak called 'superspreader event' in report
SHORELINE, Wash. (AP) — Disease trackers are calling a choir practice in Washington state a superspreader event that illustrates how easily the coronavirus can pass from person to person.
The act of singing itself may have spread the virus in the air and onto surfaces, according to a report from Skagit County Public Health published Tuesday.
"One individual present felt ill, not knowing what they had, and ended up infecting 52 other people," said lead author Lea Hamner, calling the outbreak a tragedy.
Two choir members died of COVID-19 after attending the March 10 practice of the Skagit Valley Chorale. The rehearsal was held nearly two weeks before the state's stay-at-home order.
Other superspreader events are known: A Chicago cluster of 16 cases, including three deaths, stemmed from a funeral and a birthday party. South Korea is investigating an outbreak linked to nightclubs reopening earlier this month.
___
Brazil cities lurch to lockdowns amid virus crisis red flags
RIO DE JANEIRO (AP) — Faced with overwhelmed hospitals and surging coronavirus deaths, Brazilian state and city governments are lurching forward with mandatory lockdowns against the will of President Jair Bolsonaro, who says job losses are more damaging than COVID-19.
The movements of Brazilians have been completely restricted in fewer than two dozen cities scattered across the vast nation of 211 million — even though Brazil's death toll stands at more than 11,000, Latin America's highest.
While public health experts are demanding bolder action, most governors and mayors have not imposed mandatory stay-at-home orders. Their apparent reluctance comes amid Bolsonaro's relentless message for Brazilians to defy regional and local public health efforts to stop the virus' spread.
Stricter lockdowns are needed because Brazilian doctors are now being forced to choose who lives and dies and triage situations could generate social unrest if they increase, said Miguel Lago, executive director of Brazil's non-profit Institute for Health Policy Studies, which advises public health officials.
"We need to avoid a total disaster," he said.
___
Counterfeit masks reaching frontline health workers in US
WASHINGTON (AP) — On a day when COVID-19 cases soared, healthcare supplies were scarce and an anguished doctor warned he was being sent to war without bullets, a cargo plane landed at the Los Angeles International Airport, supposedly loaded with the ammo doctors and nurses were begging for: some of the first N95 medical masks to reach the U.S. in almost six weeks.
Already healthcare workers who lacked the crucial protection had caught COVID-19 after treating patients infected with the highly contagious new coronavirus. That very day an emergency room doctor who earlier texted a friend that he felt unsafe without protective supplies or an N95 mask, died of the infection. It was the first such death reported in the U.S., according to the American College of Emergency Physicians.
But the shipment arriving that night in late March wasn't going to solve the problem. An Associated Press investigation has found those masks were counterfeits — as are millions of medical masks, gloves, gowns and other supplies being used in hospitals across the country, putting lives at risk.
___
EDITOR'S NOTE — This story is part of an ongoing investigation by The Associated Press, the PBS series FRONTLINE and the Global Reporting Centre that examines the deadly consequences of the fragmented worldwide medical supply chain.
___
Local prosecutors under investigation in Georgia slaying
ATLANTA (AP) — The Georgia prosecutors who first handled the fatal shooting of a black man, before charges were filed more than two months later, were placed under investigation Tuesday for their conduct in the case, which has fueled a national outcry and questions about whether the slaying was racially motivated.
Georgia Attorney General Chris Carr announced that he asked the Georgia Bureau of Investigation and federal authorities to investigate how local prosecutors handled the killing of 25-year-old Ahmaud Arbery, who was pursued by a white father and son before being shot on a residential street just outside the port city of Brunswick. Arbery's relatives have said he was merely jogging through the subdivision at the time.
Gregory and Travis McMichael were not charged with murder until last week, after the release of a video of the Feb. 23 shooting.
"Unfortunately, many questions and concerns have arisen" about the actions of the district attorneys, Carr said Tuesday in a statement. As a result, the attorney general asked the GBI to review the matter "to determine whether the process was undermined in any way."
Justice Department spokeswoman Kerri Kupec said federal prosecutors have asked Carr to share any results. Federal officials are also considering whether hate crimes charges are warranted.
___
Elon Musk becomes champion of defying virus stay-home orders
Tesla CEO Elon Musk has emerged as a champion of defying stay-home orders intended to stop the coronavirus from spreading, picking up support — as well as critics — on social media.
Among the supporters was President Donald Trump, who on Tuesday morning tweeted that Tesla's San Francisco Bay Area factory should be allowed to open despite local health department orders that it stay closed except for minimum basic operations.
"It can be done fast & safely," the president tweeted, joining many of Musk's 34 million Twitter followers who back the defiance.
Among Musk's biggest critics is California Assemblywoman Lorena Gonzalez, who used an expletive to describe the CEO after his threats to relocate his operations to Texas or Nevada. She said the company is disregarding worker safety and bullying public officials.
Tesla's factory reopened Monday with Musk practically daring local authorities to arrest him. The plant apparently continued operations on Tuesday. The company met a Monday deadline to submit a site-specific plan to protect worker safety, which the Alameda County Public Health Department is reviewing, said county spokeswoman Neetu Balram.
___
Couples turn to `minimonies' to salvage wedding plans
NEW YORK (AP) — Couples trying to salvage weddings put on hold by the coronavirus are feeding a fresh trend in the bridal industry: the "minimony."
Rather than wait, they're getting hitched alone or with a few local loved ones looking on at a safe social distance as other guests join virtually. Then they plan to reschedule larger celebrations when allowed.
"We were about to put a $15,000 deposit down on a venue when coronavirus hit," said Kate Whiting, 35, in Northern California's tiny Lake Almanor Peninsula. "Why would I want to wait to marry my best friend?"
The 300-guest wedding of her dreams, and those of her 40-year-old fiance, Jake Avery, will happen once a COVID-19 vaccine is in place. For now, a close friend recently ordained will marry them in their yard June 6.
Their approach, born of necessity, is a play on micro weddings, the first choice for some couples looking for a more intimate experience or unable to afford splashier affairs.
Source: columbiabasinherald.com