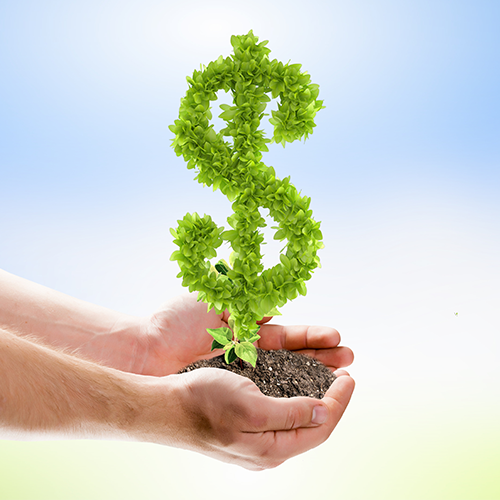 TD Bank Group introduced the TD Community Resilience Initiative, a comprehensive program that includes funding, employee engagement and on-going collaboration with organizations and community groups across TD's operating footprint that are critical now and into the future. With global economies in historic decline, many of them have been directly impacted just when society needs them the most.
Through the TD Community Resilience Initiative, part of the TD Ready Commitment, the bank's corporate citizenship platform, TD will allocate C$25 million ($17.92 million) to help strengthen community resilience today and into the future.
"Across society, lives are being disrupted in unprecedented ways and TD stands shoulder-to-shoulder with the communities we serve," said Bharat Masrani, group president and CEO, TD Bank Group. "Our purpose is to enrich lives, and in this critical moment we want to be there to help those who will deliver the care, services and support that millions will need to overcome today's challenges and thrive once again."
Initial funding through the TD Community Resilience Initiative will include:
$13 million toward philanthropy efforts across our

communities

and in alignment with the TD Ready Commitment's four drivers (Connected

Communities

, Vibrant Planet, Financial Security and Better

Health

), including support for:

Existing TD-supported community organizations to fund immediate, short-term needs and help save not-for-profit jobs at risk due to funding shortfalls
A redirection of funds to regional community banking offices to allow for a more local response to regional COVID-19 impacts in Canada and in the U.S.
Donation to the United Way Local Love Fund to help fill gaps created by the increased and changing demand for services created by the COVID-19 pandemic
Community initiatives that focus on helping to support individuals' financial security, including income stability and

affordable

housing

Community initiatives that help support healthcare workers, including $1 million to The Frontline Fund to assist Canadian frontline healthcare workers with supplies, supports and research funding to fight COVID-19; and $1 million to the Canadian Association of Community

Health

Centres and the U.S.-based National Association of Community

Health

Centers to support their work with those most vulnerable in society

$2 million matching grants program, to amplify the impact of TD colleague donations to organizations that support COVID-19 relief
$10 million through the TD Ready Challenge, an annual program that supports organizations developing innovative solutions for the benefit of society, which will be dedicated to pandemic recovery in 2020. Details to be announced later this Spring.
"COVID-19 has demonstrated how health, social and economic needs are intrinsically linked," said Andrea Barrack, global head, Sustainability and Corporate Citizenship, TD Bank Group. "The TD Ready Commitment was built on that premise, recognizing that strong communities will lead to a more inclusive future for all."
The not-for-profit sector is a significant economic driver, employing 2.4 million Canadians, according to Statistics Canada, and 12.3 million Americans, according to the U.S. Bureau of Labor Statistics. Statistics Canada estimates that the sector contributes 8.5% of Canada's GDP, more than the Canadian retail trade industry. In the United States, the sector contributes to nearly 5.4% (almost $1 trillion) to its GDP, according to the National Center for Charitable Statistics.
Source: monitordaily.com