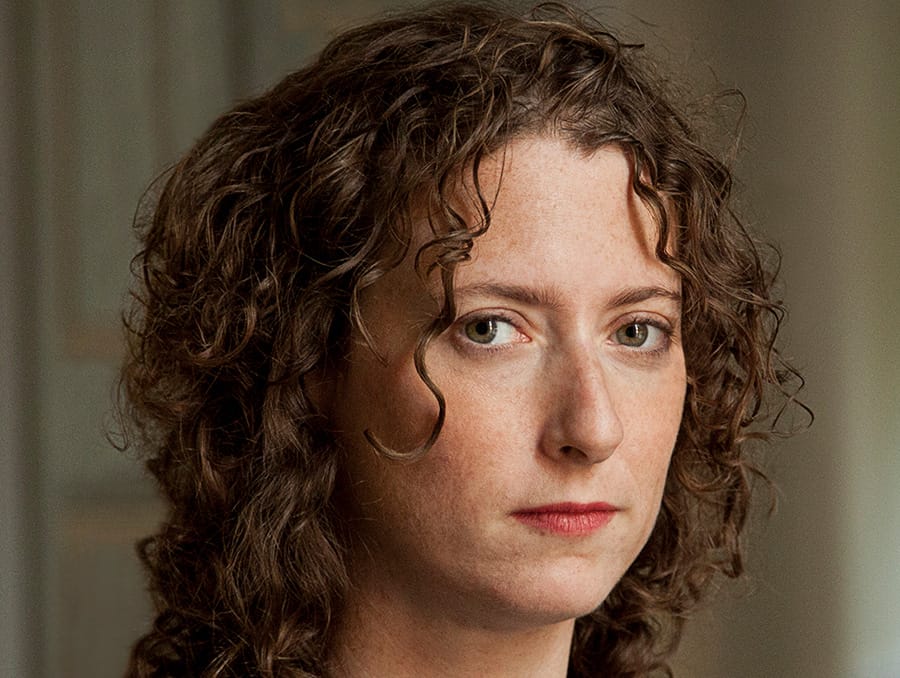 The Donald W. Reynolds School of Journalism in partnership with Nevada Humanities presents the 2019 Robert Laxalt Distinguished Writer Program on Nov. 18, honoring journalist Jessica Bruder. Bruder spent months in a camping van documenting the lives of nomadic Americans who travel from low-paying job to job out of economic necessity for her award-winning book, "Nomadland."
"In an age when many writers pay attention to business and not labor, Jessica Bruder directs our perspective to the lives and circumstances of those who do the work. She sees things many overlook and shares her wry delight in getting to know people richly and respectfully," Reynolds School Associate Dean and event moderator Donica Mensing said. "We are so honored to have her at the school and look forward to learning from and with her."
Bruder will speak about her work during two, free public events on Nov. 18. A panel discussion, "Housing and Employment in a Precarious Economy," will be held at noon at Sundance Books and Music. The same evening at 7 p.m., Bruder will discuss her work in conversation with Mensing in the Mathewson-IGT Knowledge Center Wells Fargo Auditorium on the University campus.
Bruder's "Nomadland" was named a New York Times Notable Book and Editors' Choice, along with the 2017 Discover award, and was a finalist for the J. Anthony Lukas Prize and the Helen Bernstein Book award. Bruder teaches narrative storytelling at Columbia Journalism School and has been contributing to the New York Times for more than a decade. She is the author of "Burning Book" and is currently writing about trust in the age of surveillance.
The Robert Laxalt Distinguished Writer Award was established in 2001 to inspire a new generation of writers and honors journalists who work in varied forms of writing.
Parking is free at Sundance, and for the University event, it is available in the Brian J. Whalen Parking Complex on the fifth floor.
Visit the Laxalt Distinguished Writer event page to learn more about "A Conversation with Jessica Bruder."
Source: unr.edu