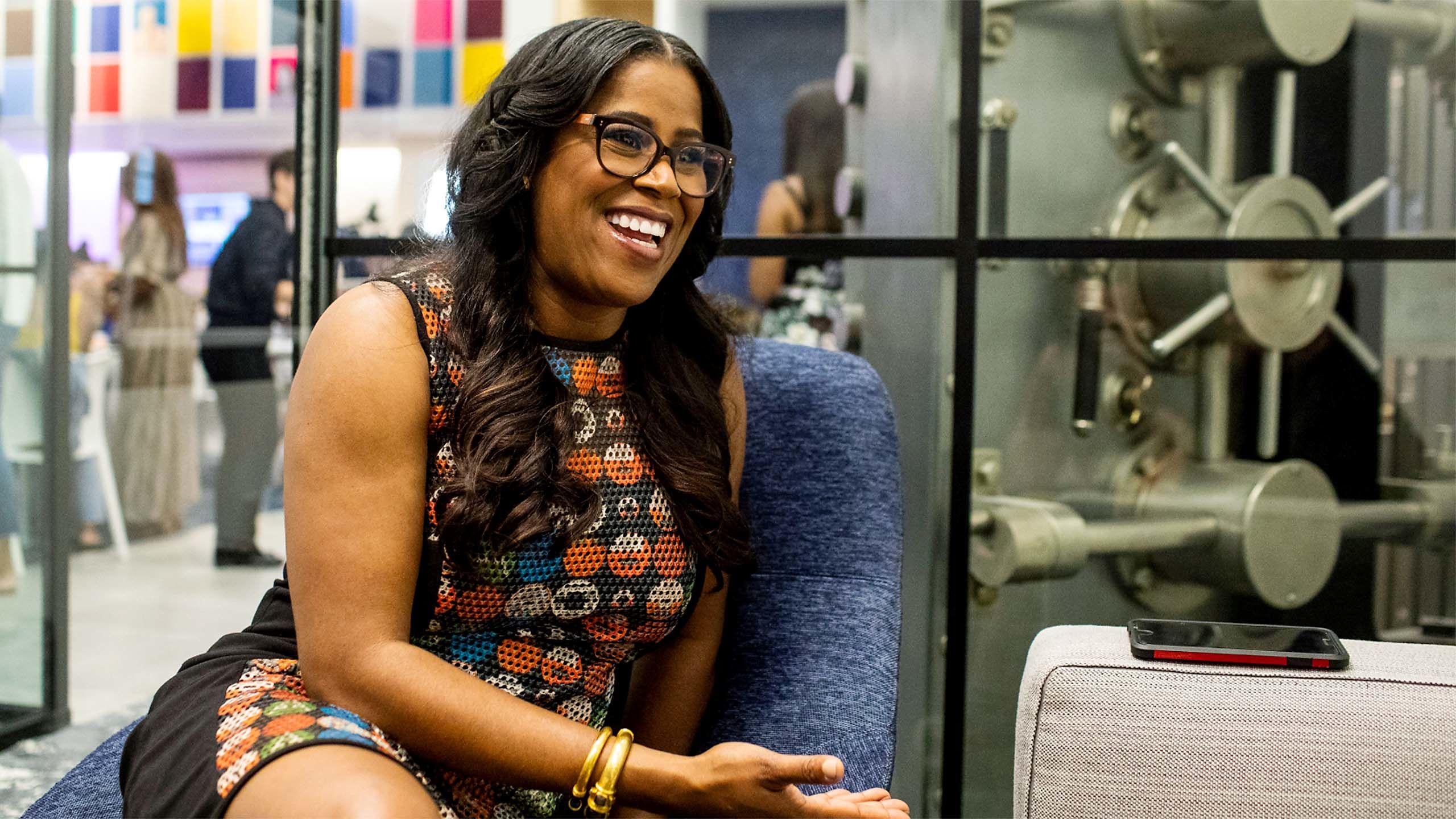 Duckett showed early leadership credentials while at Houston. She was the first female student regent. She gained some early acclaim by organizing a universitywide, intramural basketball tournament that brought together students from all stripes — black and white, the Greek houses, dorms, etc. — into a campuswide event.
When Duckett interviewed for an internship with Fannie's Dallas office as an undergraduate, she quickly made an impression. She lost out to a "perfect" candidate that Fannie chose for the position, Duckett says — but Fannie decided to open up a second spot to fit her in.
After college she joined the government-sponsored enterprise, even though higher-paying offers were coming her way. "I chose Fannie Mae because I grew up in the company," she says. "I felt like, you know what, I can bet on myself. A few extra thousand dollars long term, I believed, was not material."
If her struggles growing up opened her eyes to the reality of poverty, her days in the associate rotations programs at Fannie gave her the foundation for understanding solutions. She worked with different constituencies, including Native American communities, to access down-payment assistance, grant and work programs that put people on the path to homeownership.
"When I think about who influences me, and I talk about this publicly, it is the janitors and the cooks and the secretaries who look like me who first entered corporate America that over time allowed me to exist. I draw a lot of inspiration from those shoulders that I'm on."
Duckett later moved to Los Angeles, where she took on greater roles in account management and fee-guarantee negotiations with banks and investors.
Duckett loved Fannie Mae. "I totally drank the Kool-Aid; 'The mission is our business, the business is our mission…' I can still recite it," she says. But Fannie is a secondary-market business; Duckett wanted a closer connection to customers.
It wasn't until she happened to deliver a market presentation at a 2004 conference in New York that she was approached by JPMorgan executives in attendance. They asked her if she would consider joining Chase in a burgeoning area for the bank: an affordable lending/emerging market business in New Jersey. She packed up and moved East.
Duckett's rise at JPMorgan was swift. After four years as a senior vice president in Jersey, she shifted to a regional post overseeing the bank's home lending division.
It was during this time, getting her first experience heading a profit-and-loss center for Chase, that she faced her first hurdle — one that she herself nearly put in the way.
Duckett was six months pregnant with her second child when the offer from her boss came along. Duckett's instinct was to pass, she says.
"The first thing out of my mouth was, 'You know I'm pregnant, right?' " she said. "'You know it's going to be a C-section and I'll be out for three months, right?' And they said, 'You're planning on coming back, right?'
Source: americanbanker.com